Product #7 – TrustedOrigin
Last week we launched TrustedOrigin – A trust badge for eCommerce stores that can increase sales by between 5% and 130%.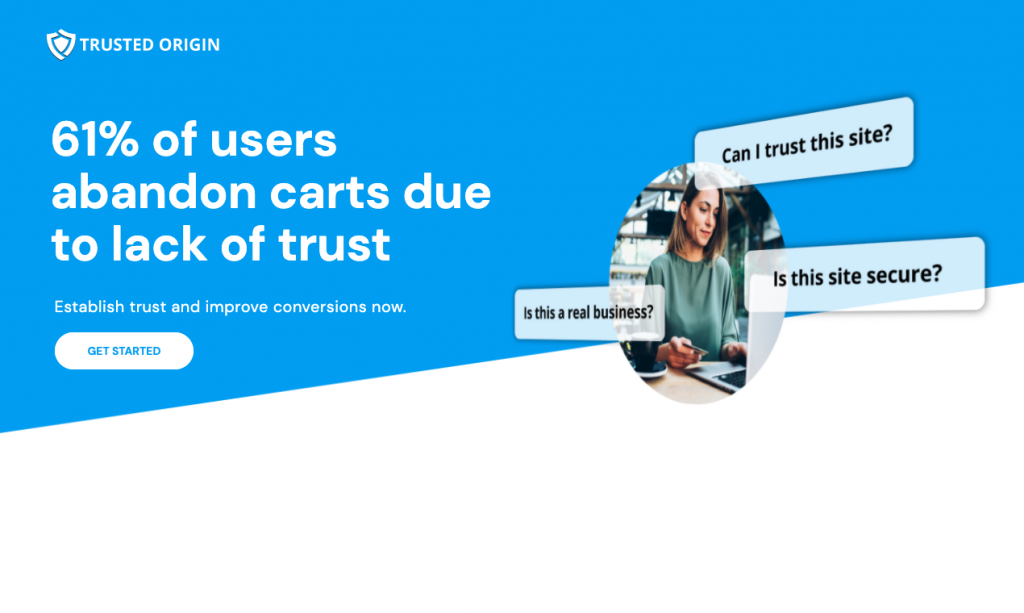 Rationale
I had the idea of creating our very own Trust Mark/Badge product earlier in the year due to the fact that we were paying exorbitant fees ($299/mo) to TrustedSite for their simple trust badge on https://wpgmaps.com. I was confident that we could quickly and easily build something that was not only on par with what they offered but that we could go further than their product and offer more features that improved the perception of trust towards a brand.
I got to work in early September on the brains behind the product. I built a node app that scans your site for viruses, malware, trojans and more. I then added in the ability to compare your domain against known blacklists for mail spamming as well as a feature that confirmed the authenticity of your SSL certificates. Over and above that, I implemented a feature to allow us to manually check each business' company documents to add a "verified business" trust mark for the website.
Development
Development took slightly longer than anticipated due to the fact that one of my key employees left last month leaving myself and Dylan to pick up the pieces on other projects. Towards the end of the project, I called in the help of Dylan to help put together the back end website.
Node Core: 10 days
Website: 2 days
Backend: 4 days
Cron jobs: 0.5 day
Testing: 3 days
Total: around +-20 days of work
Marketing
I'll be launching TrustedOrigin on ProductHunt within the next week. I contacted Sarah Evans (who is an amazing PR specialist) early last week. Sarah was keen to hunt the product for us and I'm super excited about it! Sarah has over 5 000 followers on PH and this should give us quite a nice boost on launch day.
Over and above that, I've been playing around (unsuccessfully so far) with some Facebook campaigns and AdWords campaigns. I think this product is going to be a pretty hard product to market and I may need to think of a proper distribution plan for TrustedOrigin. When building this product, I realized it was one of those that I would need to put in a lot more effort than the other products that are mostly self-marketed (through the WordPress ecosystem, Shopify ecosystem, etc) and that it would be more of a long term product – one that would need constant attention and pushing for a couple of years.
Future of the product
I see us building a WordPress plugin, Shopify app and potentially a Magento and Drupal plugin as well. As mentioned above, we would need to distribute this as far and wide as possible as my go-to marketing methods (AdWords and Facebook) may be harder to get right with this product.