Product #2 – WP Social Proof
We recently released our second product for #50Products10Months and I absolutely love it.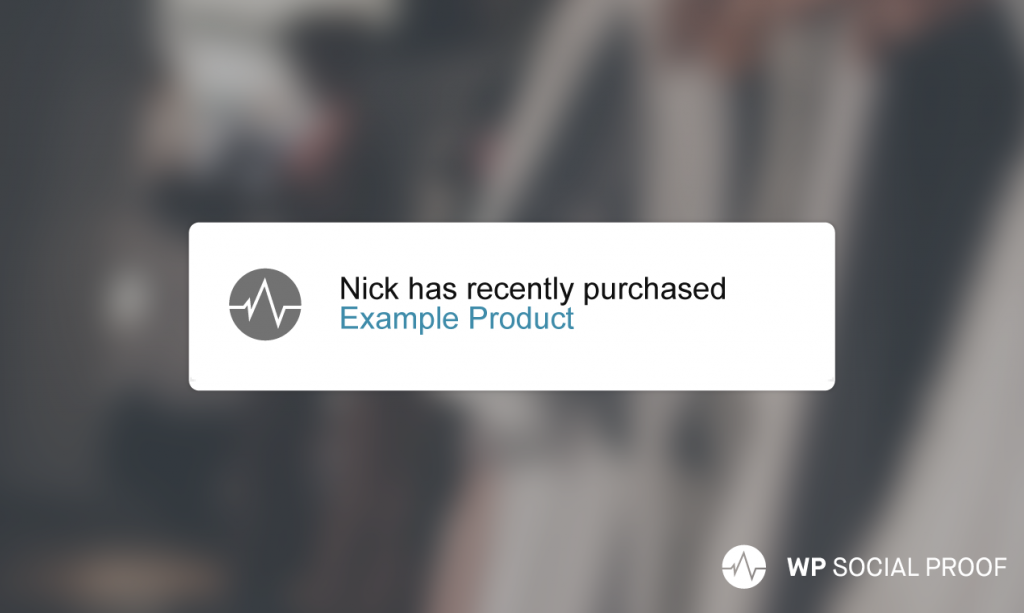 Rationale
We built a social proof module for one of our other bigger products a couple of years ago and decided we could re-modulate that into a standalone WordPress plugin. Enter, WP Social Proof!
WP Social Proof uses data from WooCommerce to create live social proof notifications on your site which in turn should push conversion rates as a result of FOMO.
Development
WP Social Proof didn't take too long to build.
This includes both the Basic and Pro versions as they were built side by side.
PHP Core: 5 days
JS Core: 3 days
REST API: 1 day
Styling: 1 day
Website: 1 day
Testing: 1 day
Total: around 12 days of work
Marketing
Due to our launch success on Product Hunt with GetChatApp, I decided to try to give this product a go on PH as well. We launched and we sought a hunter to try to feature us on the home page. We are still waiting for this to happen but our soft launch received 60+ votes! We landed up being in the top 25 for the day. Not too bad actually! To date, we now have 81 upvotes.
Further to PH, I decided to create a small AdWords campaign targeting relevant keywords.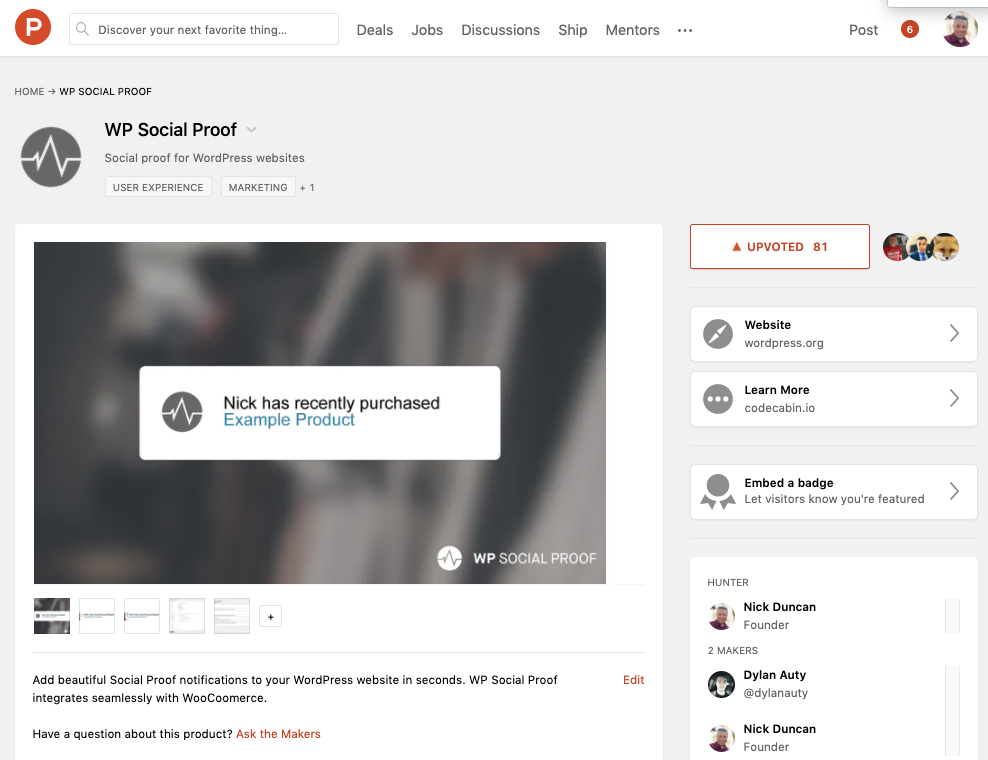 Future of the product
There's so much we can do with this product. However, like with all other products, we will wait for momentum in product usage before deciding to spend any more time on this product.
Results so far
To date, the results haven't looked promising. We've received one sale to the value of $9.99 (which most likely came from ProductHunt) and very few active WordPress installations. Let's give it some time and see what happens!