Product #1 – GetChat.App
We've just released the first product with our #50Products10Months campaign. Introducing GetChat.App.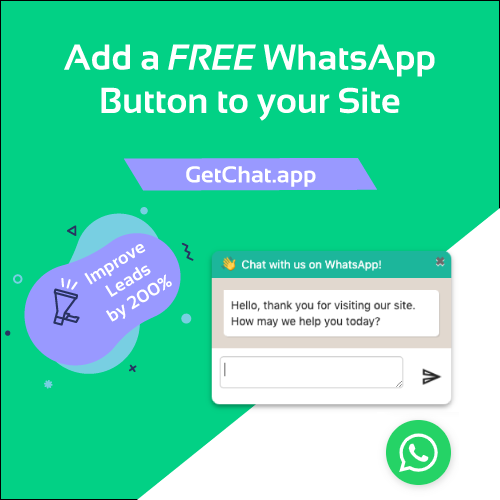 Rationale
The rationale behind this choice was that we have such a vast amount of experience in the chat space (our WordPress live chat plugin was acquired by 3CX in 2019). However, this time we decided to try a slightly different avenue in the live chat space. We really didn't want to make a big, heavy, complex chat system again so we decided to go with a very lightweight chat button that directs users to their WhatsApp app on the mobile devices, or to Web Whatsapp on their PCs.
Development
Development didn't take that long at all.
JS Core: 3 days
Website: 1 day
API: 2 days
Styling: 1 day
Email system: 0.5 days
Testing: 0.1 days
Total: around 8 days of work
Marketing
We'll be allocating a very small budget ($500) to Facebook Ads and a smaller budget to AdWords to start off with. The target market for the campaign are entrepreneurs, startups, and web developers.
We've also added the chat button to the purchase page of our flagship product, WP Google Maps, in the hopes that we interest some of the web developers there to use the product via the "powered by" link in the chatbox.
Future of the product
I will definitely be creating a WordPress Plugin and Shopify App for this product in the next couple of weeks. Those won't count as new products in the #50Product10Months campaign but will definitely go a long way in securing free marketing for the product.
I'd love to hear your thoughts!